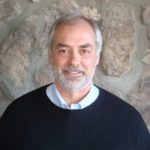 WHY I AM RUNNING FOR CITY COUNCIL 
In June, we went through a special election to Save Our Village.  I was part of the group to lead that campaign to give our neighbors the opportunity to express what kind of Village they wanted to live in.  While we were successful in making our voices heard then, it became apparent to me that there continues to be some who believe that the future of our Village lies in high density transit oriented development with its attendant congestion and increased traffic.
That is why I am running for City Council.
We had two Planning and Zoning meetings and four other meetings, one in each of the council districts where our neighbors overwhelming expressed their desire to maintain our Village as the open space, suburban/rural area that we are, where we can see the mountains, where we can breathe, feel the sun, and raise our children in good schools as we wish.  We were ignored. It became apparent to me that despite our vote, there continues to be those who believe that they know better than we do; who believe that urbanization and high density is inevitable and reject those of us who would dare to preserve the community in which we choose to live.
That is why I am running for City Council.  
Greenwood Village is a special place. It is an oasis in the midst of ever increasing traffic, crime and urbanization.  It is a place of hawks and owls, foxes and coyotes and people; yes, people who have chosen to live here and raise their families here,
That is why I am running for City Council.
Please join me once again in Saving Our Village, this time not just from one developer but all the developers and City Council representatives who would change our Village and our way of life.
WHAT ABOUT DAVE
Dave Kerber is a graduate of the United States Air Force Academy and Duke Law School.  He practiced law for a number of years and now owns his own business.  He served on the Greenwood Village Planning and Zoning Commission and as the Vice Chair of that Commission.  He has also served for on the City Council from 2003-2011 and was elected by his peers as Mayor Pro Tem in 2011.
When Dave left the Council because of term limits, he was honored by the Village with a bench placed in Running Fox Park.  On it, it states:
 "In recognition for his passion for open space and advocacy for exceptional quality of life for Village residents."
And that is why he is running for City Council.