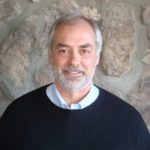 WHAT AM I DOING HERE?
This is my website.  I put it up to share amazing and not so amazing facts, thoughts and things that may be amusing.
WHAT ABOUT DAVE
I am a graduate of the United States Air Force Academy and Duke Law School.  I practiced law for a number of years before I got it all down and quit..yes quit….some say retired but I quit.   The justice had left the justice system and I though it was not a good place for me to spend my time.   To my remaining compadre's toiling away at the Inns of Court, my blessings and God's speed.  I have a logistics business to put bread on the table and currently serve on the Greenwood Village City Council in order to stoke my passions.